At Raymond James Bank, we're proud to be actively involved in our community.
Here at Raymond James Bank, we believe in moving forward by giving back. That's why we're committed to making a positive impact in the communities in which we live and work. Following the legacy of generosity that Raymond James has cultivated for over five decades, we're proud to touch the lives of those in need.
By partnering with community development organizations and other nonprofits, Raymond James Bank associates volunteer in leadership and advisory roles, teach financial education, support affordable housing efforts, mentor students and recent immigrants and participate in various community programs and events.
Our Partners
Our Partnership with Habitat for Humanity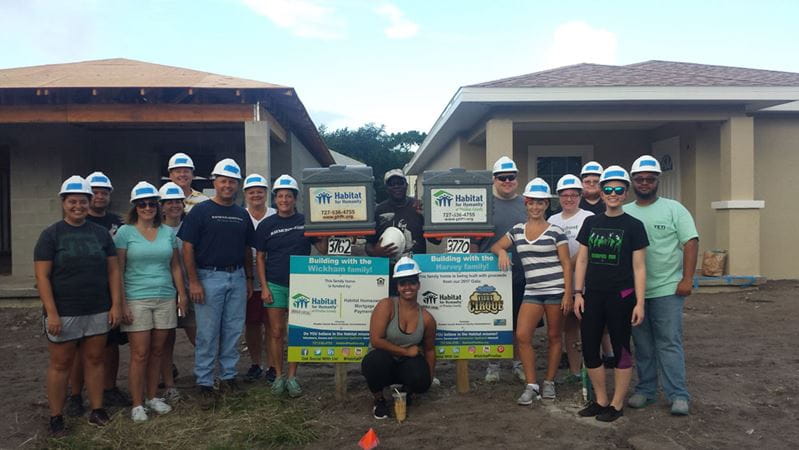 Since 2005, Raymond James has supported Habitat for Humanity of Pinellas and West Pasco Counties in their mission to promote family stability by providing innovative and affordable housing solutions to qualified individuals and families. The firm has fully sponsored eight Habitat for Humanity builds, with associates doing the work from start to finish – donating more than 5,800 volunteer hours for local families in need.
And Raymond James Bank added to the mix in 2010 – since then we have helped purchase over 200 loans representing roughly $28 million in mortgages loans to the families we've built these homes for.
In 2018, our teams launched a new program, the Revitalization Initiative, which offers home repair services to homeowners who have low or moderate income or who live in low and moderate income areas.
The above link directs you to the corporate website of our parent company Raymond James.